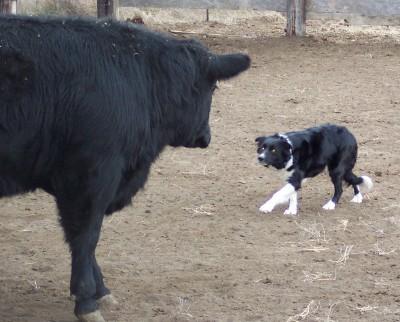 MOUSE 3-27-02
Mouse was a great brood dam. Every great one on our place goes back to Mouse in their pedigree.

She was a mainstay in our program for many years and will continue
have an influence with her genetics.
She is the mother to Liz, Moon, Remy & many others
Mouse is sired by Nap & out of Heart, a Luke female.
Mouse was 12 1/2 years old and still working when she passed away.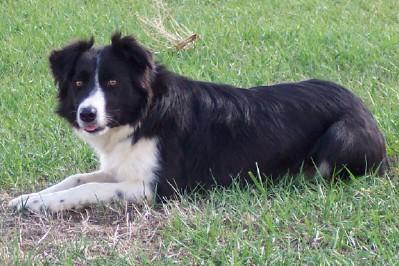 LIZ 7-9-04
Liz is sired by Luke and out of Mouse, she was the main
goto dog on the place. She worked both cattle & sheep with
ease. Liz was a proven brood female.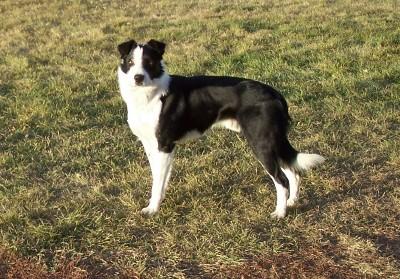 BILL 12-2-08
Bill is a male that we purchased from Wyoming in August of 2011.
He is sired by Juan Reyes Red & Juan's female Tip. Bill works both
cattle & sheep with great style & power. His pups have been real easy
going & start working at an early age with alot of brains. Keep an eye out
for Bill & his offspring. Bill has moved onto a ranch in Western South Dakota
but still look for his offspring in our program.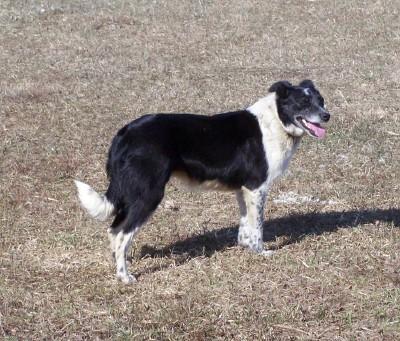 MOON 1-1-06
Moon is a female out of Olie & Mouse. She has been a
mainstay on the ranch for many years. She works both cattle
& sheep. Moon is full of life, love & most of all the desire to work.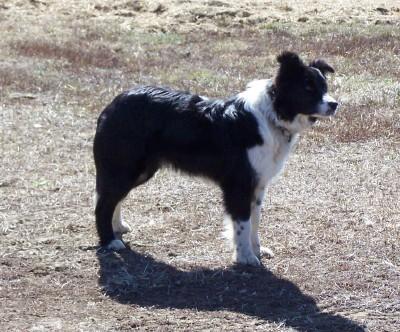 REMY 8-28-09
Remy is out of P.S. Colt & Mouse. She works cattle & sheep
with the likeness of her mother. Remy is the mother to many
good ones here!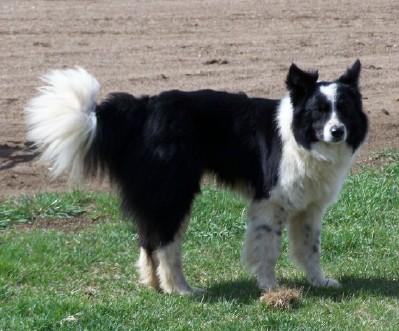 LUKE, JR. 1-1-04
Luke, Jr. is a male out of Luke and Annie.
We raised Luke here and a few years ago he went to his own cattle ranch in Western, SD.
We occasionally use him for a reference sire.
Luke, Jr. is very bold and tough.